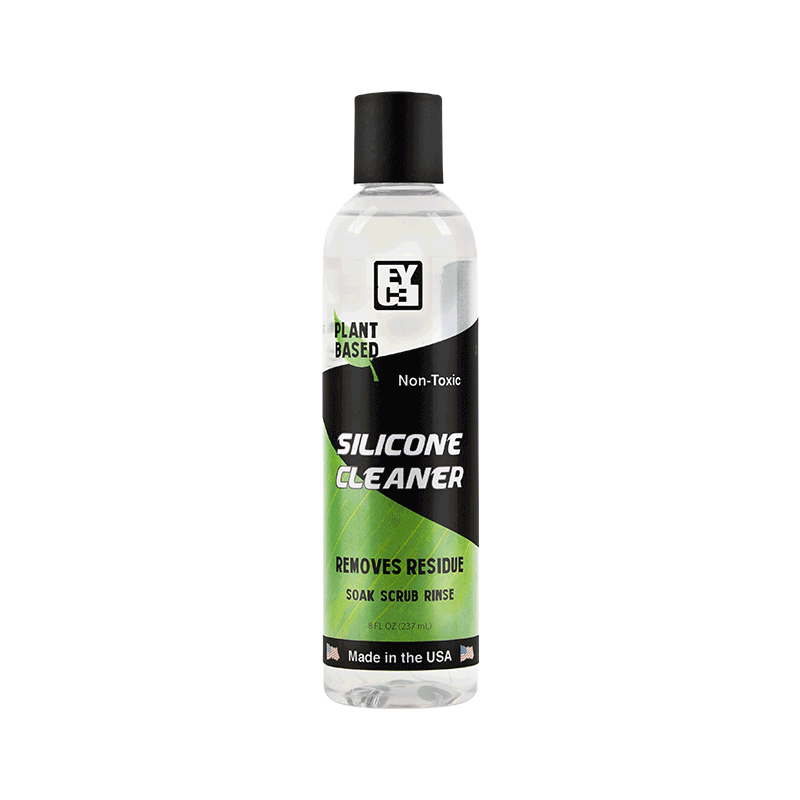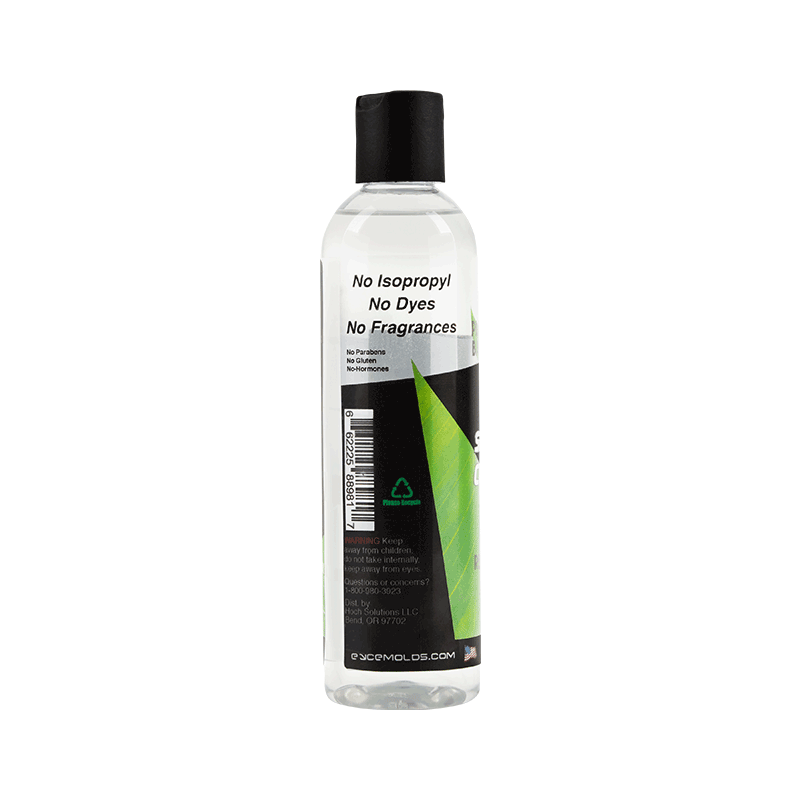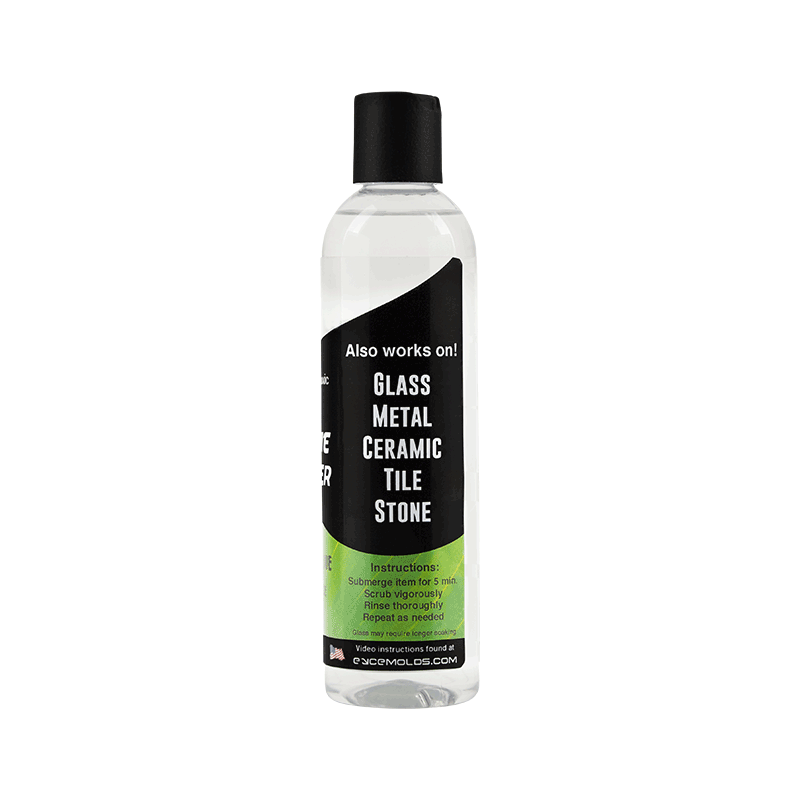 Buy in bulk and save!
Regular cleaning with Eyce Silicone Cleaner will prolong the life of your silicone and maintain optimum performance. Our cleaner is specifically created for use with Eyce Silicone Products, but can be used with any silicone items. 
Our laboratory formulated cleaner is plant based, non toxic, and designed to remove that nasty gunk build up from the inside of your pipes. The best part, our cleaner has NO ALCOHOL! Meaning, it won't hurt your silicone the way other cleaners will. On top of that, our cleaner has no dyes, no fragrances, no paragons, no glutens, no hormones, it is completely free and clear. Grab one of our 8oz bottles today to keep your silicone fresh like the day you bought it!
MADE IN THE USA!
Also works on glass, stone, metal, tile, ceramic. Cleaning instructions may vary when used to clean surfaces or materials other than silicone. 
Reviews
Shipping
Returns and Warranty
EYCE features rapid order processing with same day shipping for orders placed Monday – Friday before 1:30pm PST (1:00pm for orders shipping to Canada). 

All packages are discrete, unmarked, and delivered from Eyce LLC fulfillment centers. We ship using FedEx, USPS, and Canada Post carriers. You will be prompted at check out to choose the carrier and service that best suits your shipping needs. 

International shipping varies depending on location. 

All Eyce products and accessories are backed by a 1-year manufacturer's warranty while the Eyce Silicone Collection is backed by our industry leading Lifetime Warranty. 

To learn more about our Lifetime Warranty and qualifying purchases, check out our Lifetime Warranty Policy Rules and Restrictions. 





RETURNS & EXCHANGES

At Eyce we want you to be thrilled with your order and we are proud to offer a 100% 14-day satisfaction guarantee! Because we carry a wide variety of products, we strongly recommend that you do your research prior to making a purchase. However, if for any reason you are not satisfied with your purchase, just reach out to us within 14 days of delivery and we will be happy to help you process a return or exchange. See our Returns page for more details.
Travel
Each silicone silhouette is an all in 1 travel unit, complete with tool holders and hidden jars, making it easy to keep your kit all in one place.
Unbreakable
Made only with 100% platinum curing agents, our silicone is designed to last you a lifetime.
Easy to Clean
Intuitive designs combined with durable silicone, make all of our products easy to clean. #dishwashersafe