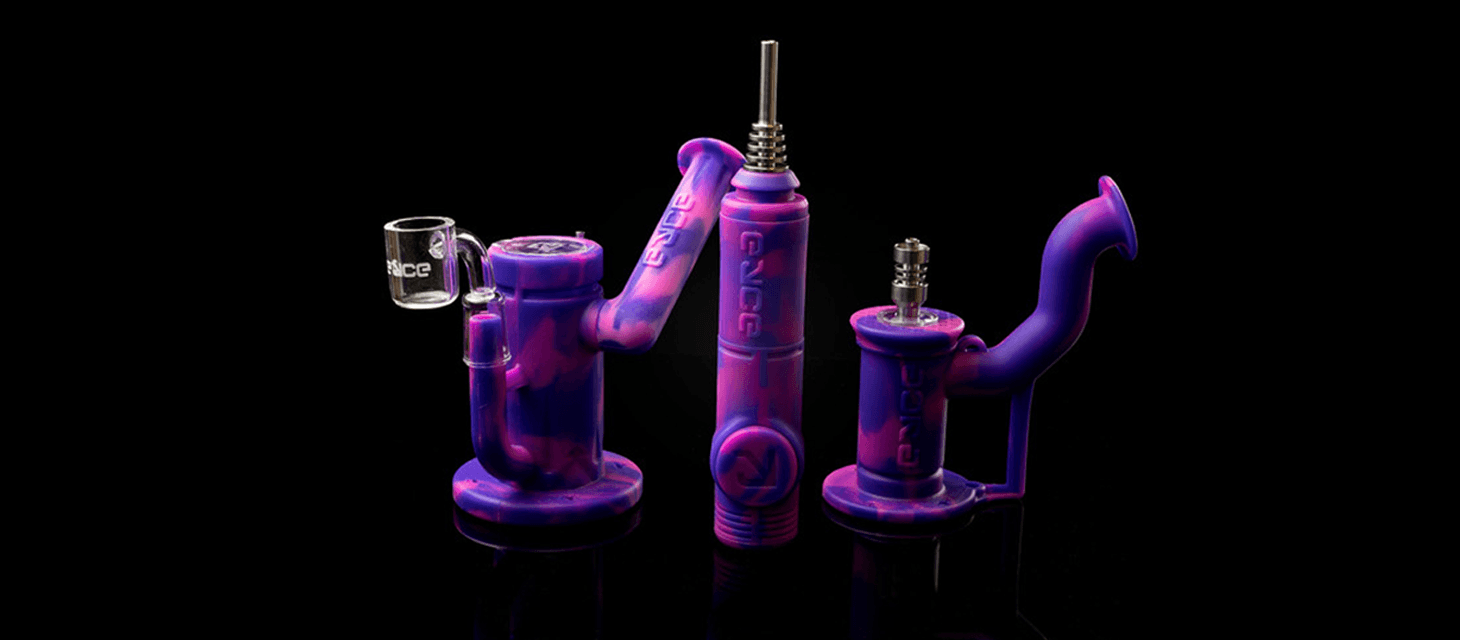 Nectar Collectors vs. Rigs: How Do They Compare?
For many, smoking can be an art, and choosing the right equipment can make a big difference to the level of enjoyment that can be achieved. As we develop new and creative ways to enjoy smoking, there are a lot of product options out there. Two unique products that are often debated on which is superior are rigs and nectar collectors. There are pros and cons to each and learning about them can help you enhance your own smoking experience.
Nectar Collectors
Nectar collectors are small, easy to use, and suitable for beginners and experienced smokers alike. They contain a middle chamber for water, a mouthpiece, and a titanium tip (sometimes these can be ceramic or quartz as well). Fill up with water, torch the tip, and inhale while melting your concentrate with the hot tip. They are easy to clean and extremely portable, but you won't have as much control over the temperature as with other products since you are heating the tip with a torch. If you are looking for a unique, high quality and portable nectar collector, the Eyce Collector is the perfect piece to add to any collection and boasts built-in storage as well as a heat shield.
Rigs
Rigs are also designed for use with concentrates that are melted to release a vapor. Rigs are usually small because the purpose is to inhale the vapor quickly so that all of the flavor and potency are enjoyed and won't evaporate. Rigs will provide a smooth, potent hit with lots of flavor, but they require more setup than a nectar collector and can be tougher to clean. They can also look a bit quirky – but that only adds to the allure. Our Eyce Rig 2 is a very popular option for those seeking a more portable solution for smoking on the go, and the silicon material is virtually indestructible. And for those seeking a more unique, showcase piece - the Eyce Sidecar is an amazing, customizable option.  Additionally, Eyce's custom silicone cleaner makes cleaning our rigs a breeze!
The Verdict
Ultimately, they are both winners when you take personal preference into account. Rigs provide a convenient way to enjoy concentrates with the best flavor and potency, while a nectar collector is the king of portability for those on the go. Try both to see which style you prefer depending on your smoking habits and experience the best of both worlds. As long as you're having fun, what else really matters?
At Eyce Molds, we're committed to producing durable rigs and nectar collectors that can handle heavy use. Each nectar collector and oil rig is designed to be unique and set you apart to make your smoking experience even better, so if you're looking for a new nectar collector or have been searching for rigs online, Eyce Molds has the products you need to help you get started. We guarantee that our products will stand the test of time , and if they don't, we'll replace them via our lifetime warranty! Look through our concentrate products online and invest in your smoking experience by purchasing an Eyce Nectar Collector or Eyce Rig 2 today.