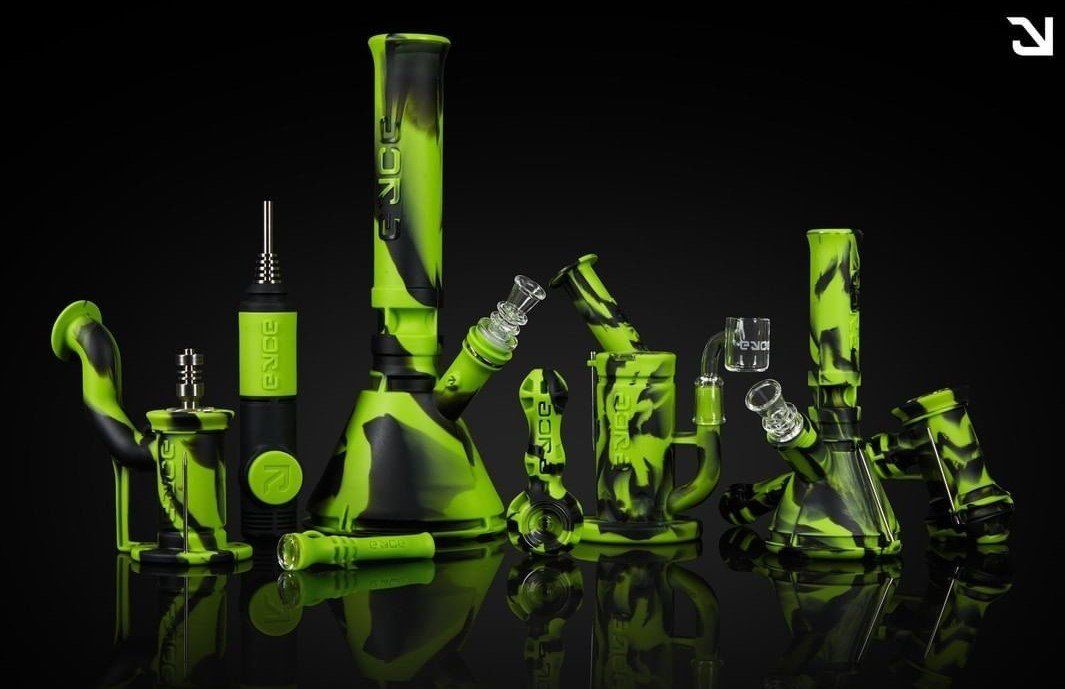 Best Smoking Bowls
When it comes to smoking plant material, the Eyce Spoon is as versatile as any piece you can own. Both novice and well-experienced smokers are often intimidated by the myriad of options available to them when it comes to finding what method to use for their smoking experience. The number of choices on the market is significant; growing exponentially over the past decade. From rolled joints, hand pipes, water pipes, pipes made from plastic, metal, glass, wood, and silicone. The creativity among smokers and developers has opened the market for new products.
One important factor in the smoking experience is the effectiveness of the device being used, which can be affected by the type of material it is made of, as well as the design. The cleaning, maintenance, and delivery of the smoke vary greatly depending on how the device is made. Many people prefer the traditional smoking bowl as their method of consumption. But even so, there are many types of pipes from which to choose.
A hand pipe is a small smoking device meant to fit comfortably in a consumer's hand. These pipes are traditionally made of glass; providing versatility in design capabilities, but susceptible to breaking easily when dropped. And although most glass hand pipes offer effective smoke delivery, they can be extremely difficult to clean. Wood pipes, however, lend a distinctive flavor and texture not available from a glass pipe. The versatility of wood pipes is more in the type of wood used rather than the design. They too are difficult to clean and can break easily. The quality and cost of wood pipes is typically a major factor in the purchasing decision, which varies greatly.
And then there are silicone spoon pipes. Silicone makes an excellent choice for a smoking pipe; whether it's smoking dried flower, oil, or other plant material. These pipes are soft and pliable yet can hold their shape when exposed to very high temperatures. Starting with a small handheld silicone spoon pipe, like the Eyce Spoon pipe, is a comfortable way for those just beginning to consume to be introduced to the world of smoking.
The benefits of using a silicone pipe include the fact that the material used to make the pipe is almost indestructible and harmless. Silicone is lightweight, extremely durable, easy to clean, and relatively affordable. With it being so soft and pliable, you can bring your silicone spoon pipe on the go; easily packing it in your luggage when traveling. Silicone smoking bowls come in a variety of designs and colors, shapes and sizes, and can stand up to a dishwasher. A silicone pipe that is cleaned after every use can last a very long time, meaning the consumer using a silicone hand pipe like the Eyce Spoon won't have to worry about replacing their pipe as often as individuals using a glass, wood, or plastic pipe.
The right kind of pipe can enhance your smoking experience and turn it into something special. If you're looking for an attractive, functional, and affordable pipe to use for yourself or to buy as a gift for someone else, check out our selection of silicone spoon pipes that come in a variety of colors. All of our spoon pipes come complete with their own poker, a stash container lid, and a platinum cured silicone body with an inlaid borosilicate bowl. For "durability that rips", you can't go wrong with an Eyce Spoon pipe. To make your purchasing decision even easier, we offer customers a powerful lifetime warranty on any smoking devices purchased through our Eyce Molds online store. We make it simple and easy to shop for silicone spoon pipes and all the accessories you need to enjoy the ultimate smoking experience.