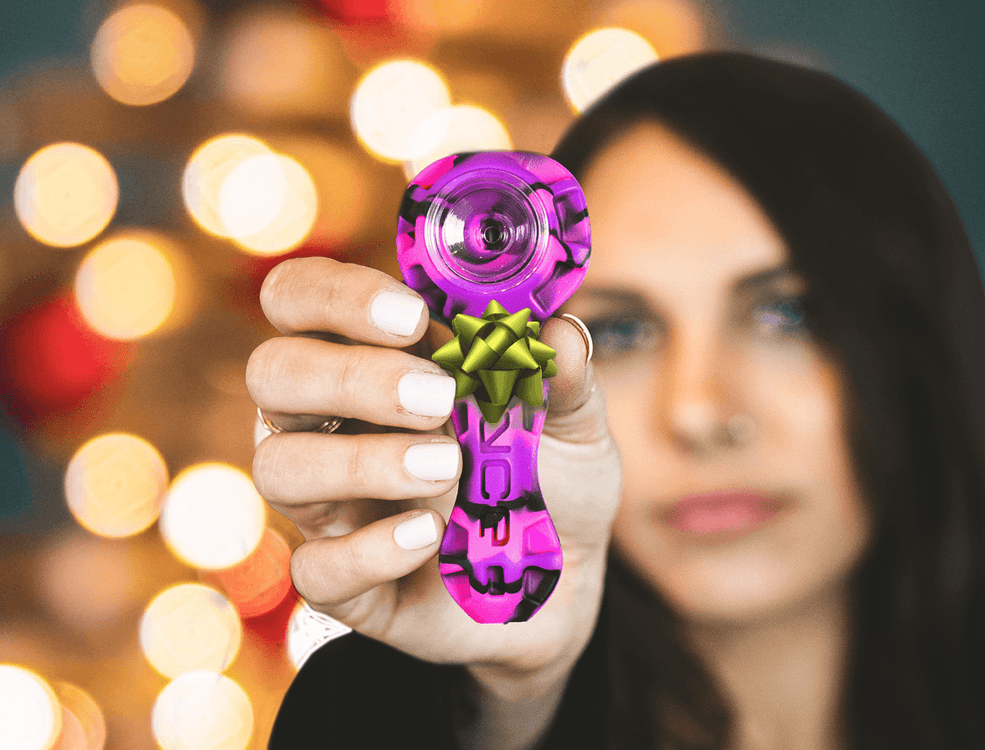 2021 Eyce Holiday Gift Guide
Whether you're shopping for your best friend, colleague, or that smoker in your life, Eyce offers the best smoking gifts for every smoker on your list. Unsure what you should buy? Here is a complete 2021 holiday gift guide you can follow to ensure you buy the right smoking gift for any smoker in your life.
For the Beginner
Know someone who just joined the smoking world? At Eyce, we have the best smoking collection, the Colorway Box Sets, for beginner smokers to enable them to enjoy their new venture.
This box features three of the top sellers from the Silicone collection; Mini Beaker, Shorty, and Eyce Spoon. This collection also comes with double replacement bowls for the shorty and spoon to ensure an uninterrupted experience.
For the Collector
ORAFLEX Collection is Eyce's newest collection showcasing the finest work of silicone. This piece is perfect for any seasoned smoker looking to add something unique and beautiful to their collection.
The ORAFLEX spoons boast the beauty and feel of glass and come in various designs and colors. The product is available in 4 designs and 20 colorways meaning there's the perfect design out there for everyone. 
For The Traveler
Eyce's silicone products are perfect gifts for the traveler smoker who is always on the go, you. This line of products includes quality bubblers, buckets and nails, material storage, and a range of smoking accessories to keep a traveling smoker entertained on the go.
For The Traditionalists
If anyone on your list is a traditionalist, the Eyce ProTeck collection can be a perfect gift for them this holiday. This unique collection boasts a blend of the convenience of glass and the durability of silicone. The ProTeck series include Eyce Spark, Eyce Alien, Ashtray, and Rolling Tray.
Are you looking for a perfect smoking gift for the people you care about this holiday? Eyce provides endless options to suit the needs of every smoker. Shop our products now to enjoy our excellent pricing and unique designs.