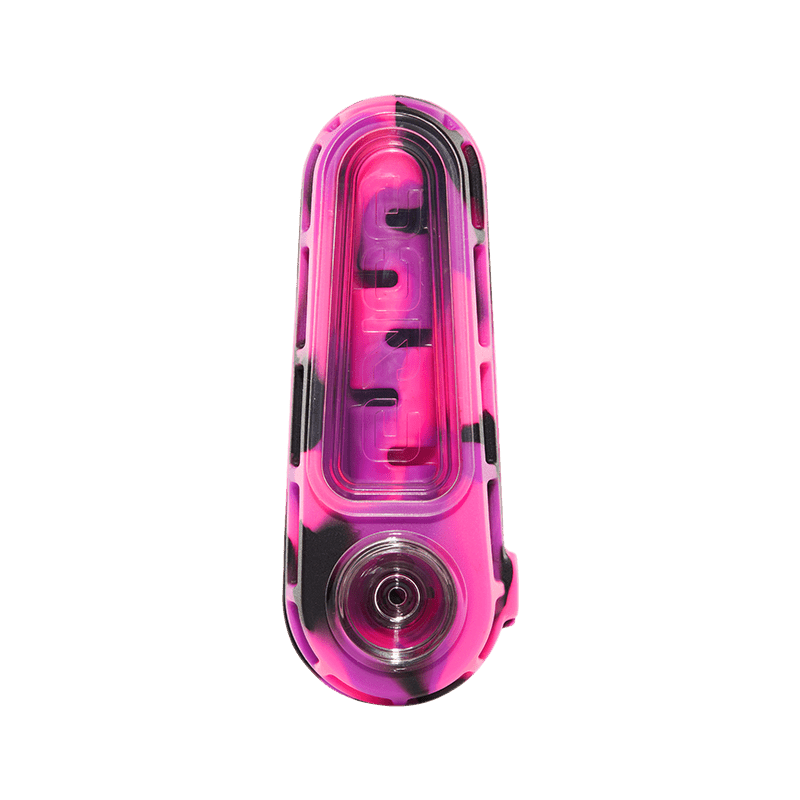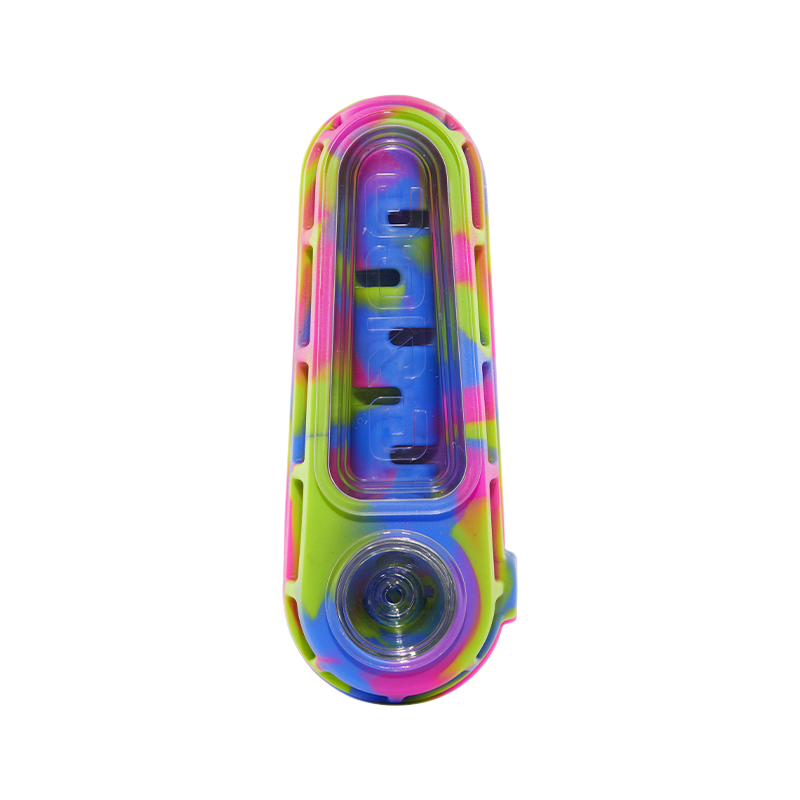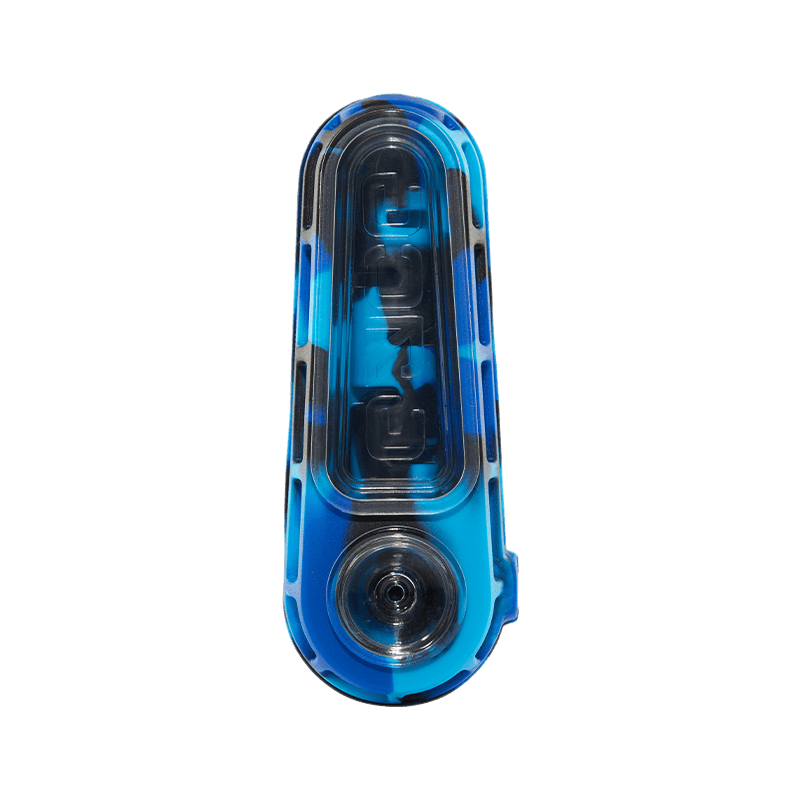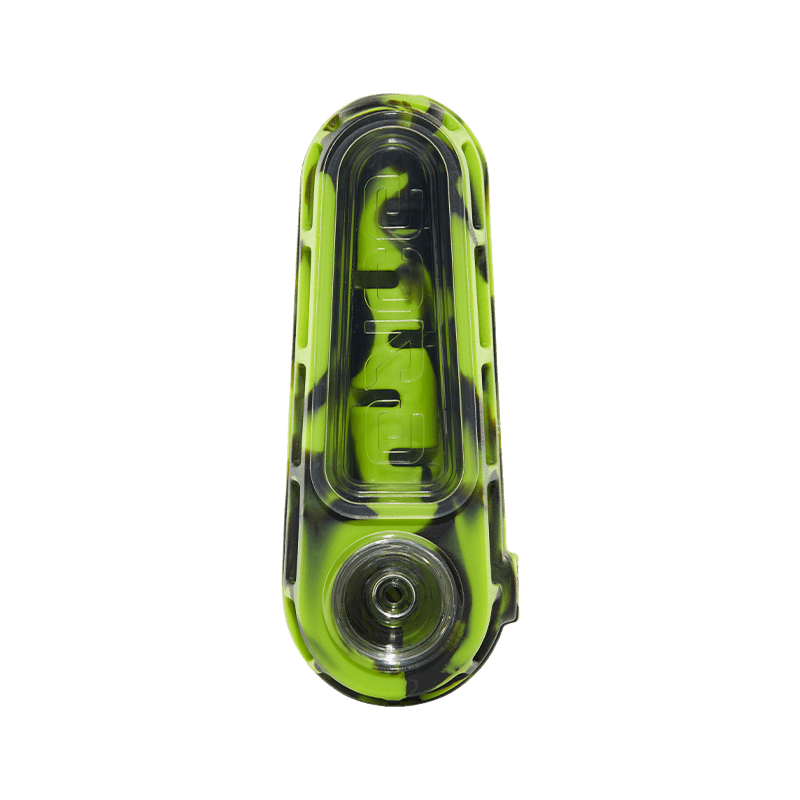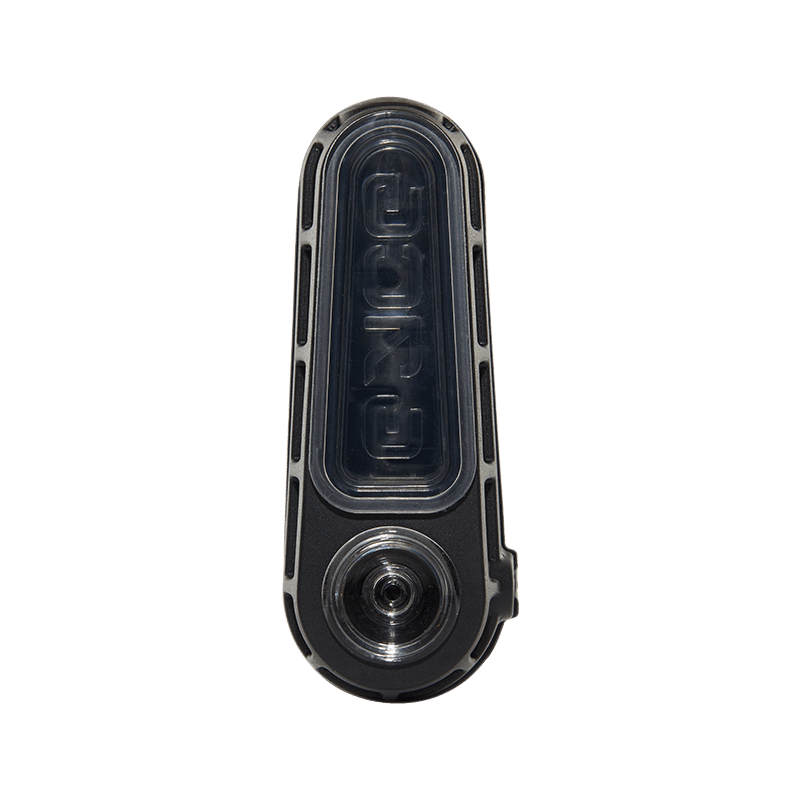 About the Eyce Glacier Spoon
Ultra functional silicone rubber dry-herb pipe. This new edition from Eyce is loaded with features. The pipe splits in half for easy access to the pipe's internal airflow path making it effortless to thoroughly clean the pipe. The airflow path is a snake pattern, not only extending its length to cool the smoke but that path is also navigating past cooled surfaces via an ice chamber located on the top of the pipe. Don't worry about the ice melting because the water is isolated in a watertight chamber.
It also is equipped with Eyce's traditional Poker and Snap in Glass Bowl.
The Summer of Cool Smoke
Measuring in under 5" this pipe is the coolest deal on the market this summer
Industry Leading Silicone Rubber
Constructed with Platinum Cured Silicone Rubber, borosilicate glass, and a stainless steel poker.
Fill Freeze Enjoy
A tribute to the brands roots, we are celebrating Eyce's 10 year anniversary with a unique silicone rubber pipe design that incorporates frozen water to chill your smoke.
Features:
Split design for easy cleaning
Isolated ice chamber and extended air-path for Icy cold hits
Magnetic snaps for easy reassembly
Removable snap-in borosilicate Glass Bowl
Traditional Stainless-Steel poker tool securely held in with magnets
Lifetime Warranty
Reviews
Shipping
Returns and Warranty
EYCE features rapid order processing with same day shipping for orders placed Monday – Friday before 1:30pm PST (1:00pm for orders shipping to Canada). 

All packages are discrete, unmarked, and delivered from Eyce LLC fulfillment centers. We ship using FedEx, USPS, and Canada Post carriers. You will be prompted at check out to choose the carrier and service that best suits your shipping needs. 

International shipping varies depending on location. 

All Eyce products and accessories are backed by a 1-year manufacturer's warranty while the Eyce Silicone Collection is backed by our industry leading Lifetime Warranty. 

To learn more about our Lifetime Warranty and qualifying purchases, check out our Lifetime Warranty Policy Rules and Restrictions. 





RETURNS & EXCHANGES

At Eyce we want you to be thrilled with your order and we are proud to offer a 100% 14-day satisfaction guarantee! Because we carry a wide variety of products, we strongly recommend that you do your research prior to making a purchase. However, if for any reason you are not satisfied with your purchase, just reach out to us within 14 days of delivery and we will be happy to help you process a return or exchange. See our Returns page for more details.
Travel
Each silicone silhouette is an all in 1 travel unit, complete with tool holders and hidden jars, making it easy to keep your kit all in one place.
Unbreakable
Made only with 100% platinum curing agents, our silicone is designed to last you a lifetime.
Easy to Clean
Intuitive designs combined with durable silicone, make all of our products easy to clean. #dishwashersafe