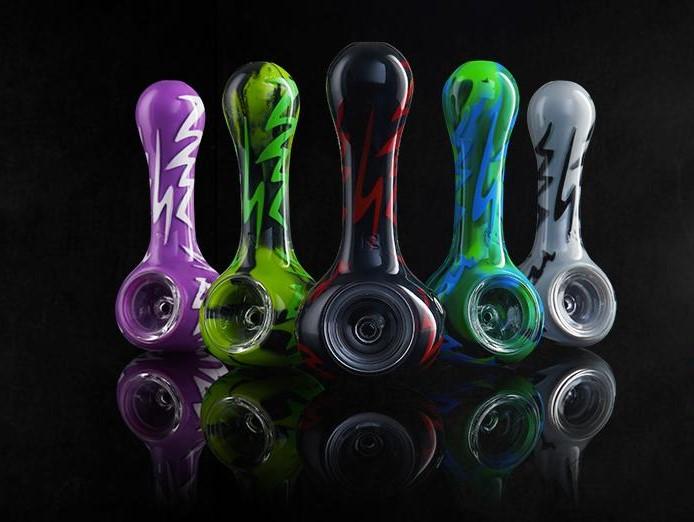 Love Your Eyce Spoon? – Check out the Eyce ORAFLEX Spoon
In recent years, Eyce has been very proactive in developing innovative smoking accessories to suit the class and style of every smoker. This trend can be attributed to the immense love with which our customers are receiving the products. For instance, Eyce Spoon and Eyce Alien, the most recent products to be introduced to our selection, have been received with tremendous excitement by our customers. But are we stopping at that? Not any time soon!
The New Eyce ORAFLEX Spoon
Just when you thought you had seen it all, we have yet again developed Eyce ORAFLEX Spoon to take your smoking experience a notch higher. This is the first glass alternative smoking pipe in the market, and we are confident you will certainly love it. The beauty of Eyce ORAFLEX Spoon is that it hasn't left out any superior properties of the Eyce Spoon and Alien—it's purely an enhancement.
First, the product is made of a unique silicone that is layered to look like glass while also ensuring durability. This makes the Eyce ORAFLEX Spoon an ideal option for travel enthusiasts. This accessory is made using a special technique that gives it a glass-like structure without the risk of damage. This ensures we retain the aesthetic properties of the Alien while providing our customers with a top-shelf quality product.
The Innovation Hub
At Eyce, we continue to combine creativity and market experience to provide our customers with innovative products to elevate their smoking experience. This is evident in our latest handmade glass-like smoking pipe, which we believe you will love as much as you loved the Alien and Spoon.
Buy Top-quality Smoking Utensils at Eyce Molds Today
If you would like to buy exclusive smoking accessories to take your smoking experience to the next level, you are at the right place. At Eyce, you will find any utensil that suits your style and preference. Please browse our website now to shop our rich selection of exquisite smoking accessories.