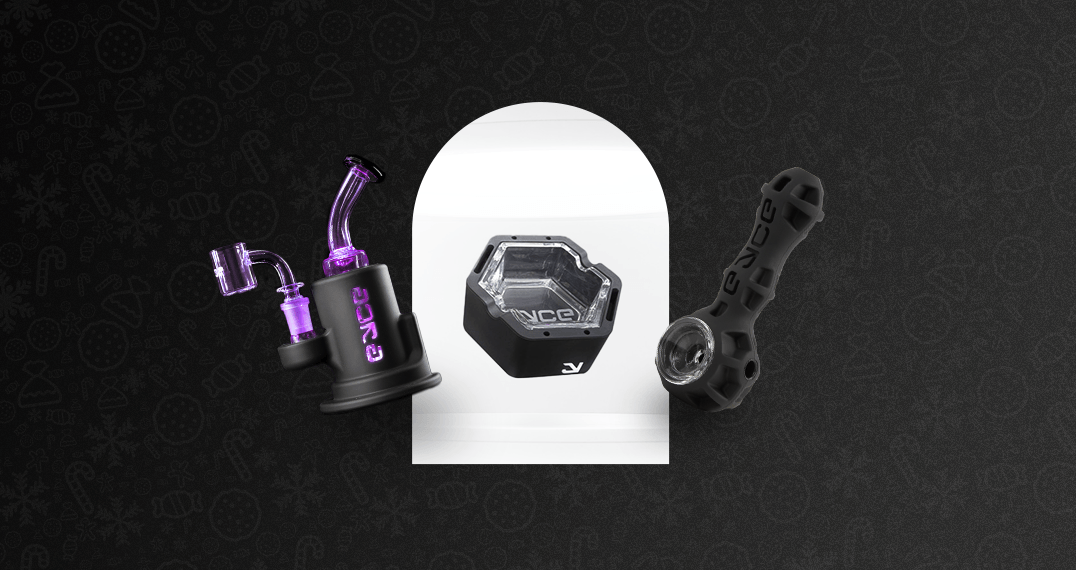 Holiday Gift Guide - Gifts For Every Smoker On Your List
Searching for the perfect gift for the stoner in your life? Look no further! Let us help you bridge the gap between non-smokers and smoking enthusiasts in this awesome smokers gift guide. Eyce has the perfect smoking gifts for any type of smoke!
FOR THE SHOWSTOPPER
We all have that one friend who loves to be the center of attention, someone who's personality fills up a room and has a contagious spirit. The Eyce Spark is the perfect fit for that larger than life friend. The Spark is an all glass piece encased in a protective silicone sleeve. It features an interchangeable, LED light that can be upgraded with the LED expansion pack guaranteeing the perfect setup for any party scenario. The Spark is guaranteed to get everyone lit, and stay lit. Pun intended. 
FOR THE ONE ALWAYS READY TO ROLL

Ok let's be real, someone always has to be the best at something. And we all definitely have that one friend in the session circle that can roll like nobody's business. These trays are for the kings and queens of rolling. The Eyce Rolling Tray and Eyce Ash Tray are a whole new breed of trays. Featuring 2-in-1 glass and silicone trays, loaded with tool holders, unique patterns, and unmatched durability - these trays are a top quality gift for a top quality roller. And let's be honest, they've probably rolled so many for you at this point that you totally owe them! 
FOR THE ONE WHO ALWAYS GO HARD
0 to 100. That's the only way this smoker lives. Does a name come to mind? That's the smoker that needs to be gifted one of Eyce's many concentrate products! From rigs to bubblers to straws Eyce has a number of innovative, durable concentrate products loaded with smoking accessories, material storage, and top quality buckets and nails. It's hard to go wrong with any of the concentrate products - they're all guaranteed to be a favorite gift for your favorite die hard smoker. 


FOR THE RIDE OR DIE
Ride or die friends are a special kind of something. They're with you through thick and thin, reliable AF and always ready for a good time. Show your OG session partner you care with the Eyce Spoon - a piece that embodies a timeless smoker like themselves. The Spoon is a classic in the Icon Silicone Collection, a staple that belongs in every stoner's stocking. The Eyce Spoon is crafted from durable, platinum cured silicone and features material storage, a steel poker, and steel poker holder. And the cherry on top? It's all back by the industry's leading Lifetime Warranty - talk about a real ride or die! 
When you give the gift of Eyce you honestly can't go wrong. From our latest ProTeck Glass Series to our insanely durable Icon Silicone Collection - there's the perfect gift for smokers right here at Eyce!