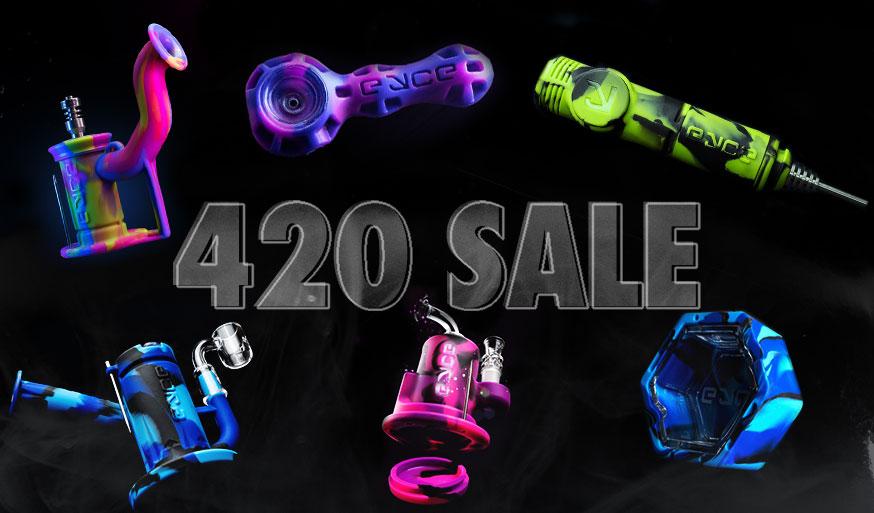 eycemolds.com 420 Sale
420 celebrations are right around the corner and eycemolds.com is ready to get you geared up for your next round.
The 420 Eyce sale is the perfect time to treat yourself to that new silicone pipe you've been dying to get your hands on. Our two week sale gives you plenty of time to stock up on your favorite products and pass the word to favorite friends at the session. Starting 4/17 enjoy 15% off sitewide using code SAVE420. 
On 4/20 the sales get even better with deep discounts for 24 hours only. Enjoy 20% off sitewide with code 420FLASH or 25% off orders over $100 with code BIG420. The 24 hour flash sale will be the best time to load up on all of your favorite Eyce silicone products or even find a new favorite like the Eyce Spark. 
While on 4/20 we'll have our biggest sales of the month, don't worry about missing out. 15% off sitewide will last all the way through 4/30 giving you tons of time to seek out the perfect Eyce product. If you're looking to take a deeper dive into any of the Eyce silicone products, be sure to check out all of our How To's and take a look at our reviews to hear first hand from users like you!