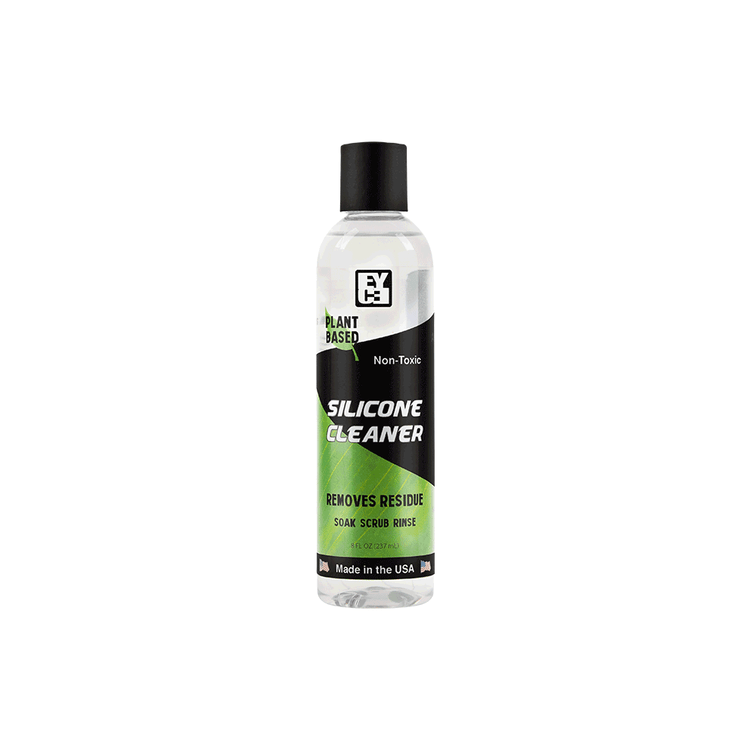 Eyce Introduces New Silicone Cleaner
Silicone has become increasingly popular in the smoke world over the past few years, largely in part because of Eyce's revolutionary pipe designs. With the continued popularity of the material of silicone, Eyce knew it's customers were in need of a solution for cleaning and caring for their beloved silicone pipes. After over a year of R&D and trial and error, the solution for cleaning silicone was finally developed. And, who better top bring it to you than the company that brought you the silicone pipe that you love, Eyce. 
Regular cleaning with Eyce Silicone Cleaner will prolong the life of your silicone and maintain optimum performance. Our cleaner is specifically created for use with Eyce Silicone Products, but can be used with any silicone items. 
Our laboratory formulated cleaner is plant based, non toxic, and designed to remove that nasty gunk build up from the inside of your pipes. The best part, our cleaner has NO ALCOHOL! Meaning, it won't hurt your silicone the way other cleaners will. On top of that, our cleaner has no dyes, no fragrances, no paragons, no glutens, no hormones, it is completely free and clear. Grab one of our 8oz bottles today to keep your silicone fresh like the day you bought it!
MADE IN THE USA!
Also works on glass, stone, metal, tile, ceramic. Cleaning instructions may vary when used to clean surfaces or materials other than silicone.